Management Consultant and Business Adviser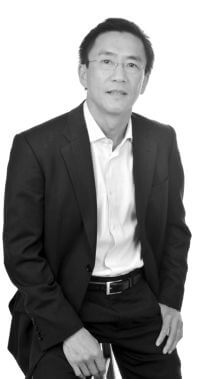 Raymond Yong  
      Principal
I'm a management consultant and business adviser based in Perth, Western Australia. My clients' backgrounds and needs determine the sector in which I work. This ranges from the emerging and small business sector, through to the mid-size and corporate sector.
I work across the full range of business sizes when I provide one-on-one Leadership and management coaching, and I focus on the emerging, small to mid-size sectors for the other services I provide.
---
Listed below are the services I offer:
General business advice
Leadership & management coaching
Strategic Planning
Business Planning & implementation
Financial & Operational Reviews – including debt structuring and financing options
How can I help you?
Do you sometimes wonder if you've got the 'balance' right? That is, are you unsure if you've given enough attention to each aspect of your business?
The Strategic Plan
The Financial Aspects
Your Customers
Your Operational Processes; & most importantly,
Your People
If you've answered 'Yes' to any of the these questions, please contact me. 
What are my charges?
I understand you want to know in advance how much your consulting services are going to cost you. That's why I agree a fixed fee with you. This helps you manage your budgets and cashflow. This arrangement works best for on-going business advice and management coaching.
Management Consultant and Business Adviser
Small to mid-size Businesses, Corporate Sector, Government and For Purpose Organisations
PO Box 431, Floreat,
Western Australia 6014 
raymond.yong@overlandconsulting.com.au